Our customers are innovators across all industries connecting the world with hardware. Consumer electronics, industrial automation, and IoT businesses across all industries rely on Memfault to deliver better products faster, without compromising stability and reliability, that improve over time. These are just a few of our amazing customers below.
TESTIMONIAL
Skip + Memfault
"We found a major showstopper bug at launch with the help of Memfault's Coredump feature allowing us to ship on time."
Mike Wadhera
Co-Founder & CTO, Skip
Case Study
TESTIMONIAL
Panic + Memfault
"It's often difficult to get useful crash reports directly from users, but Memfault makes it easy as we can get almost everything we need without the user's explicit involvement."
Marc Jessome
Senior Embedded Software Developer, Panic
Case Study
TESTIMONIAL
DMAI + Memfault
"Memfault's OTA Update solution turned out to be more robust than our previous solution, and reduced issues related to update failures helping us increase productivity."

Mingtian Zhao
CTO, DMAI
Case Study
TESTIMONIALS
What our customers say
Memfault saves our developers many hours each week and puts better performing product in the hands of our end users. Before Memfault, we could only learn the symptoms of the issue without details on the origin, making it harder and slower to fix bugs.

Karthik Rajagopal
Director of Software Engineering, Logitech
Every step of the way, the Memfault SDK has been reliable and easy to integrate. I wouldn't go to market on an IoT device without Memfault in place.
Mike Ressler
CTO, Diamond Kinetics
Capturing and interpreting useful crash logs is HARD. It would take months and significant engineering resources to implement the tooling necessary to get equivalent functionality to what Memfault offers.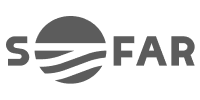 Alvaro Prieto
Principal Embedded Software Engineer, Sofar Ocean
Memfault gives us the hard data to be confident in the reliability of our firmware and proactively take action, resolving issues before our users are impacted. These real-time device-level metrics and alerts have streamlined engineering processes and improved the overall health of our devices immensely.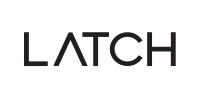 Raman Thapar
Director of Engineering, Latch
get started now
Bring observability to your connected devices
No more waiting and reacting. It's time to take control and be proactive with your firmware.
Create Account