ANDROID
End-to-end observability for your AOSP devices
Automatically collect, triage, and analyze issues across the entire Android OS with device and fleet-level monitoring and debugging capabilities.
Get Started
Catch and fix bugs in minutes
Kernel panics, java exceptions, native crashes, ANRs, SELinux violations, and more! Memfault catches Android issues and deduplicates them so engineers can quickly root cause high-impact bugs.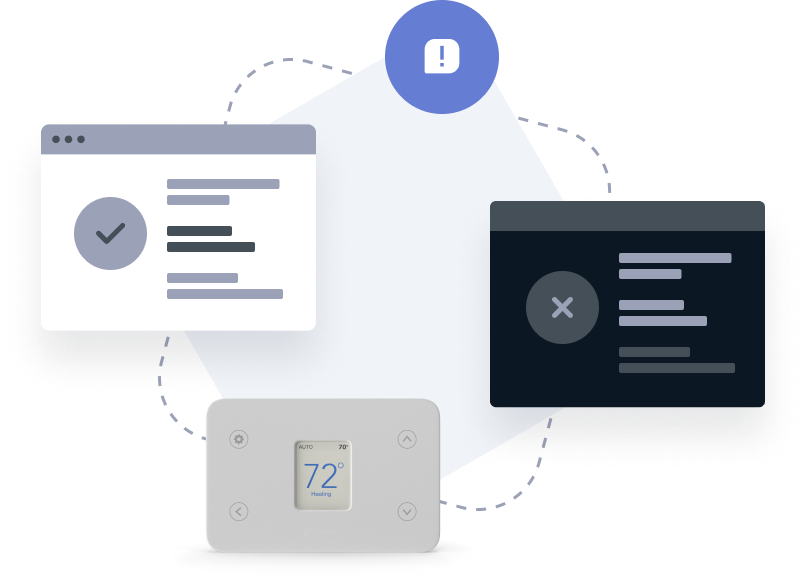 Dig deep into device behavior
Battery life, connectivity, and even custom metrics are all a few clicks away. Manage large fleets of Android devices and identify trends quickly with aggregated fleet-wide metrics.
Put logs in context
Memfault parses log data, and presents a single unified device log which can be search or time-indexed. Look at what a device was doing before and after an issue was reported, or search for a specific log line.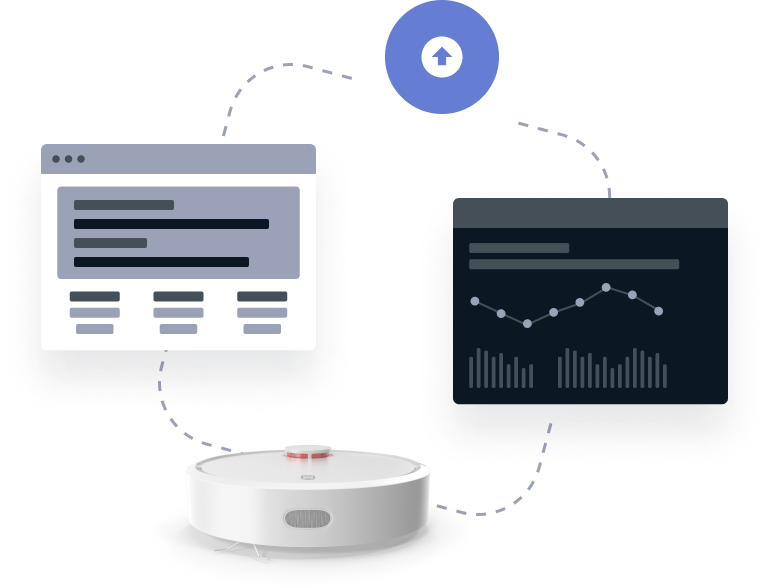 case study

DMAI improves Android devices with Memfault
"Memfault's debugging and device monitoring solution reduced RMAs, improving the quality of our customer service"
Learn more
recorded webinar
How to Debug, Update & Monitor Embedded Android Devices
Watch this recorded webinar to learn how Memfault helps you proactively monitor your devices with custom metrics remotely debug issues (kernel oops, ANRs, java exceptions, WTFs, etc.), and deploy fixes to bugs with OTA updates.
Watch now
devops for hardware
All teams one platform
Memfault enables smart device makers to shorten product development and QA time while lengthening and improving device functionality in production.
QA
Incrementally rolling out updates to specific cohorts like beta users, with automatic alerts ensures product will run smoothly.
Customer Support
No need to ask your customers 20 questions about what they're experiencing. With Memfault, simply query the device and zero in on the problem.
Engineering
if an issue occurs during a release, get alerted immediately and stop the rollout with one click without waiting on support.
Product
Plan and aggressive product roadmap with shortened development lifecycles and more frequent releases.
Memfault saves our developers many hours each week and puts better-performing products in the hands of our end users.

Karthik Rajagopal
Director of Software Engineering, Logitech
Because of Memfault, we were able to go to market faster with more confidence in the success of our launch. I wouldn't go to market on an IoT device without Memfault in place.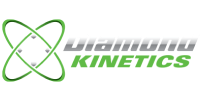 Mike Ressler
CTO, Diamond Kinetics
It would take months and significant engineering resources to implement the tooling necessary to get equivalent functionality to what Memfault offers.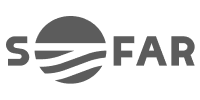 Alvaro Prieto
Principal Embedded Software Engineer, Sofar Ocean
Get Started Now
Supercharge your Android devices
See Memfault in action to start shipping better, strong products that are made to last.
Create Account