INTRODUCING MEMFAULT
Cloud Debugging and Observability for Your IoT Devices
Reduce risk, ship products faster, and resolve issues proactively by upgrading your Android and MCU-based devices with Memfault.
Get started free
Watch video
WHY MEMFAULT
A smarter move for smart devices
By integrating Memfault into smart device infrastructure, developers and IoT device manufacturers can monitor and manage the entire device lifecycle, from development to feature updates, with ease and speed.
Request Demo
What we do
One platform for more efficient device operations
Monitor hardware and firmware performance, remotely investigate issues, and incrementally rollout targeted updates to devices without disrupting customers.
BENEFITS
Ship better products, faster
Memfault has saved our customers millions of dollars and engineering hours by bringing the same flexibility, speed, and innovation of software development to hardware development.
Accelerate time to market
Shorten product development and QA time while lengthening and improving device functionality in production.
Reduce engineering and support overhead
Catch all smart device issues before your customers notice them and automate redundant tasks enabling quick issue resolution and more free time.
Lengthen life time value
Device and fleet-level monitoring and metrics give you full observability enabling better product development and updates.
Increase customer happiness
Quick issue resolution coupled with frequent feature releases ensures your customers will love your product.
case study
Skip finds show-stopper bug at launch with Memfault
To ship their scooters on time with confidence in the firmware's stability to ensure customers' safety, Skip turned to Memfault for efficient crash reporting.
Case Study
solutions
Full-cycle device management
Whether you're going to market with a new product, enhancing a device with a feature update, or resolving an issue in the field, you need to keep your customers happy, and Memfault has you covered.
New Product Development
Ship products faster with confidence and plan roadmaps based on real-time insights into device performance and usage.
Pre-Release QA & Testing
Resolve issues before your devices even get shipped to your customers or before you roll out a new release to everyone.
Maintenance & Support
Catch all smart device issues automatically before your customers notice them for quick issue resolution and customer retention.
PARTNERS
Seamless Integrations
No need to change your existing infrastructure. Memfault is modular and works with Android or any real-time OS on any MCU with any connectivity.
TESTIMONIALS
What our customers say
I wouldn't go to market on an IoT device without Memfault in place.
Mike Ressler
CTO, Diamond Kinetics
Capturing and interpreting useful crash logs is HARD. It would take months and significant engineering resources to implement the tooling necessary to get equivalent functionality to what Memfault offers.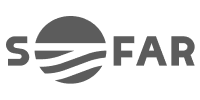 Alvaro Prieto
Principal Embedded Software Engineer, Sofar Ocean
Memfault saves our developers many hours each week and puts better performing product in the hands of our end users.

Karthik Rajagopal
Director of Software Engineer, Logitech
Memfault gives us the hard data to be confident in the reliability of our firmware and proactively take action, resolving issues before our users are impacted.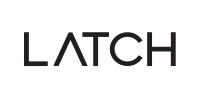 Raman Thapar
Director of Engineering, Latch
It's often difficult to get useful crash reports directly from users, but Memfault makes it easy as we can get almost everything we need without the user's explicit involvement.
Marc Jessome
Senior Embedded Software Developer, Panic
Get Started Now
Be proactive with your firmware
Stop waiting for customers to report bugs. It's time for efficient issue detection and resolution.
Create Account